VeggieHotels Offers
Get inspired by our VeggieHotels offers!
Wonderland Healing Center, South East Asia, Thailand
8 Days Vegan, Yoga, and Community Retreat in Koh Phangan, Thailand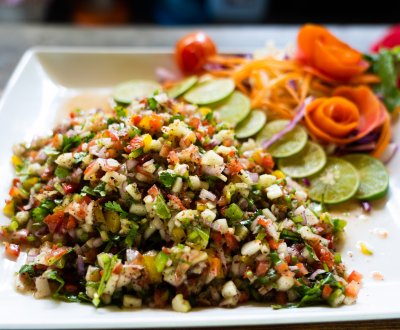 Wonderland Healing Center invites you to enjoy an all vegan retreat with a wide variety of yoga and meditation classes suitable for all levels of practitioners.
The program is designed to support a holistic experience and promote a deeper connection with your body and mind. We believe in veganism as an all-encompassing approach to lifestyle, from the food we consume and the amount of waste we create, to our connection to our surroundings, and a symbiotic relationship with the planet we live on.
Wonderland exemplifies this lifestyle in a holistic way, from our all-vegan buffet to the way we built and continue to live in the space. As a plant-based vegan diet can offer all the goodness you need for a healthy and balanced life, this unique retreat provides three daily all-vegan buffet meals that are constantly changing and providing our guests with a truly global palate. Alongside daily classes, we offer an ever changing variety of harmonizing workshops and events, and guests can also relax and renew with a Thai massage or choose an in-room treatment from the extensive, holistic healing treatment menu. Luxurious facilities also include an outdoor pool and an herbal steam sauna.
7 nights for 1 persons
3 daily vegan meals
Daily yoga sessions
Daily guided meditation
Access to the swimming pool and herbal steam sauna
1 Reiki session (for private rooms only) and 1 Thai massage
Refreshing juices and coconut water
7 nights accommodation
Evening events
Campo di Cielo Bio Agriturimo Vegan, Veneto - Dolomites, Italy
Vegan Holidays in an organic green farmhouse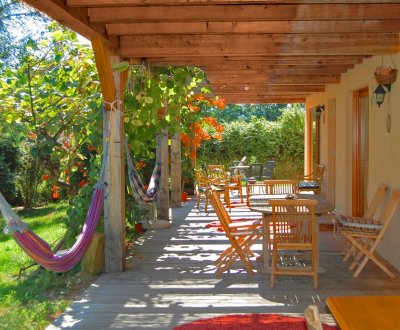 At the gates of the Dolomiti Bellunesi park lies this idyllic agrotourism – ecological, organic and vegan!
A fantastic place to enjoy hiking and nature.
3 nights for 2 persons
Organic Vegan Breakfast
Free use of bicycles and sauna
Away Chiang Mai Thapae Resort, Chiang Mai, Thailand
Vegetarian Cooking Class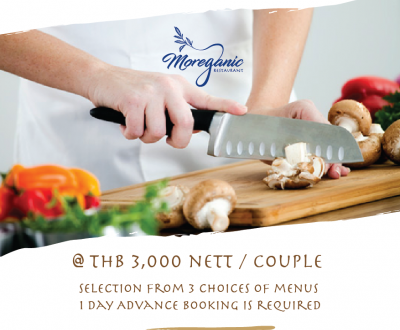 Moreganic Restaurant at Away Chiang Mai Thapae Resort now certified by Veggiehotels.
Serving an array of mouthwatering dishes, both western and Thai, Moreganic sources only the finest, freshest ingredients to craft an innovative menu of vegetarian dishes.
Offering Vegetarian Cooking Class available from 11.00 a.m. – 14.00 p.m.
Price is per person (minimum 2 person)
Include 3 main dishes and 1 dessert followed by lunch with your own cook
1 day advance reservation is required
Contact details
Email: fb.acmt@awayresorts.com
Tel: +66 53 904974
All offers only by availability. Terms may vary and are published by participating establishments.
VeggieHotels newsletter

Stay up to date! Get our newest vegan / vegetarian travel tips right into your mailbox.
Just complete this form:
VeggieHotels newsletter

Stay up to date! Get our newest vegan / vegetarian travel tips right into your mailbox.
Just complete this form: